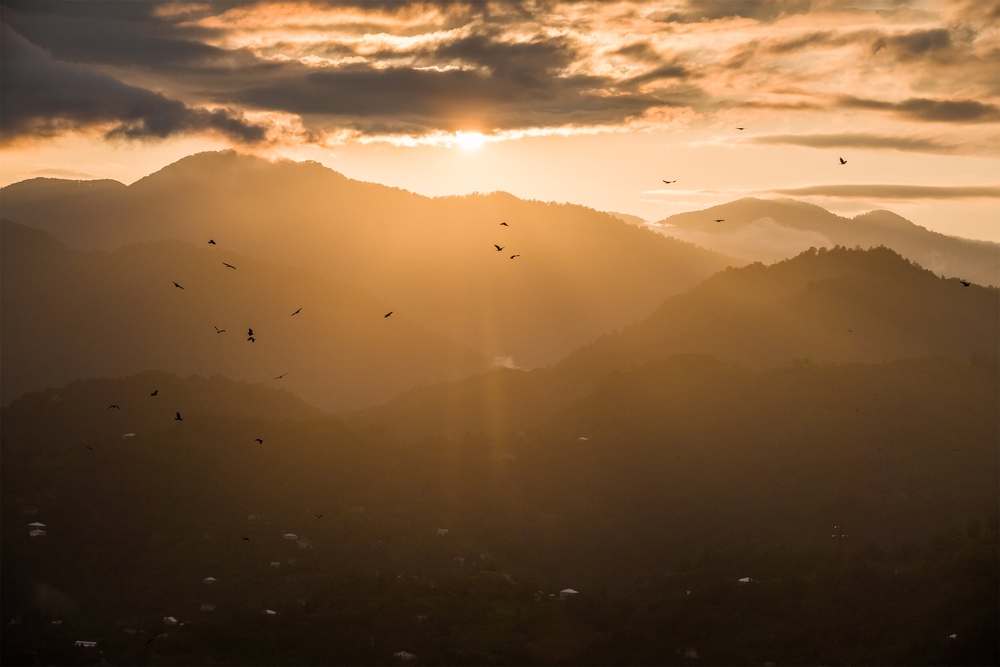 Batumi Raptor Count 2021
Batumi Raptor Count
The Batumi Raptor Count 2021 has come to an end.
What an in-cre-di-ble season we had this year! The raptors just kept on coming until the very last day and we counted no less than 1,4 MILLION raptors! For a lot of species we counted numbers that we have never seen before. For some species the weather conditions must have simply forced many birds to use the bottleneck this year, but for other species we are seeing a long-term growth in the population (e.g. Black Kites and Short-toed Eagles). By contrast, for Montagu's Harriers this season was probably a new low point, though we need to do some analysis before we can confirm that (but see the comments below).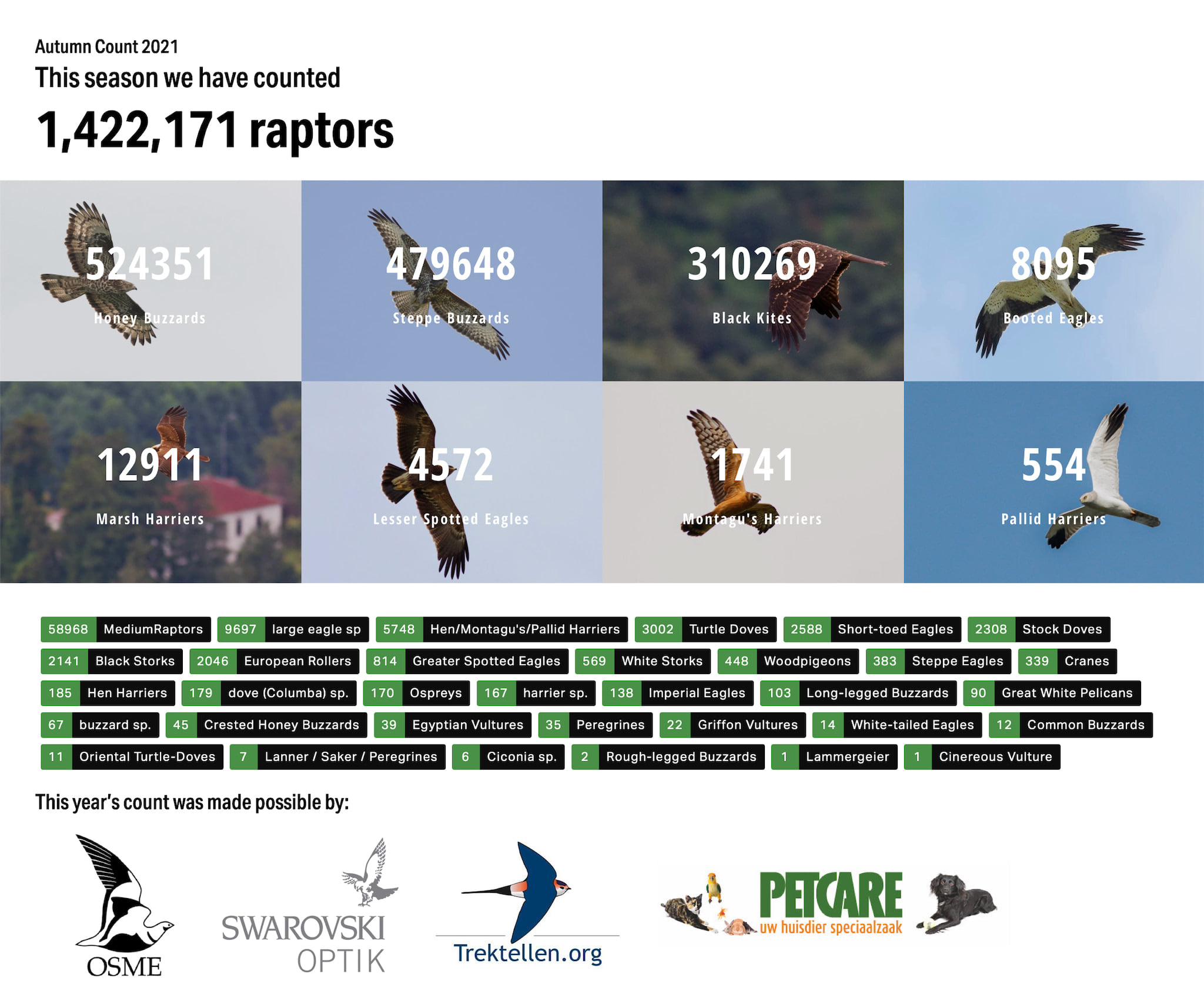 We are so proud again that we were able to successfully bring this count to a good end and that is first of all a team effort. What a fantastic group of counters we had! Counters from all over Europe that worked hard in sometimes uncomfortable circumstances due to the heat, the rain, the long days. Due to COVID we've had our smallest team in years and everybody had to work extra hard. Luckily everybody also got rewarded with mind blowing numbers of raptors passing over the stations and with close encounters with some really cool species such as Imperial Eagles, Pallid Harriers or Griffon Vultures. Thanks to all our volunteers!
The team would be nothing without the host families who took so good care of us during this whole season. Ruslan's and Elza's family have been involved in the project for a long time and now we also have Zurab and his family, who were willing to take counters in their house despite the COVID situation. Didi Madloba to the families!
This season would not have been possible without generous support by our donors, OSME, SWAROVSKI OPTIK Birding, Petcareplus BV; and the excellent Trektellen.org app. Thanks once again!
---
Source: this FB post of the Batumi Raptor Count.
Also check out the excellent website of the Batumi Raptor Count group: https://www.batumiraptorcount.org.
Leave a
Comment
In order to leave a comment, you need to log in!