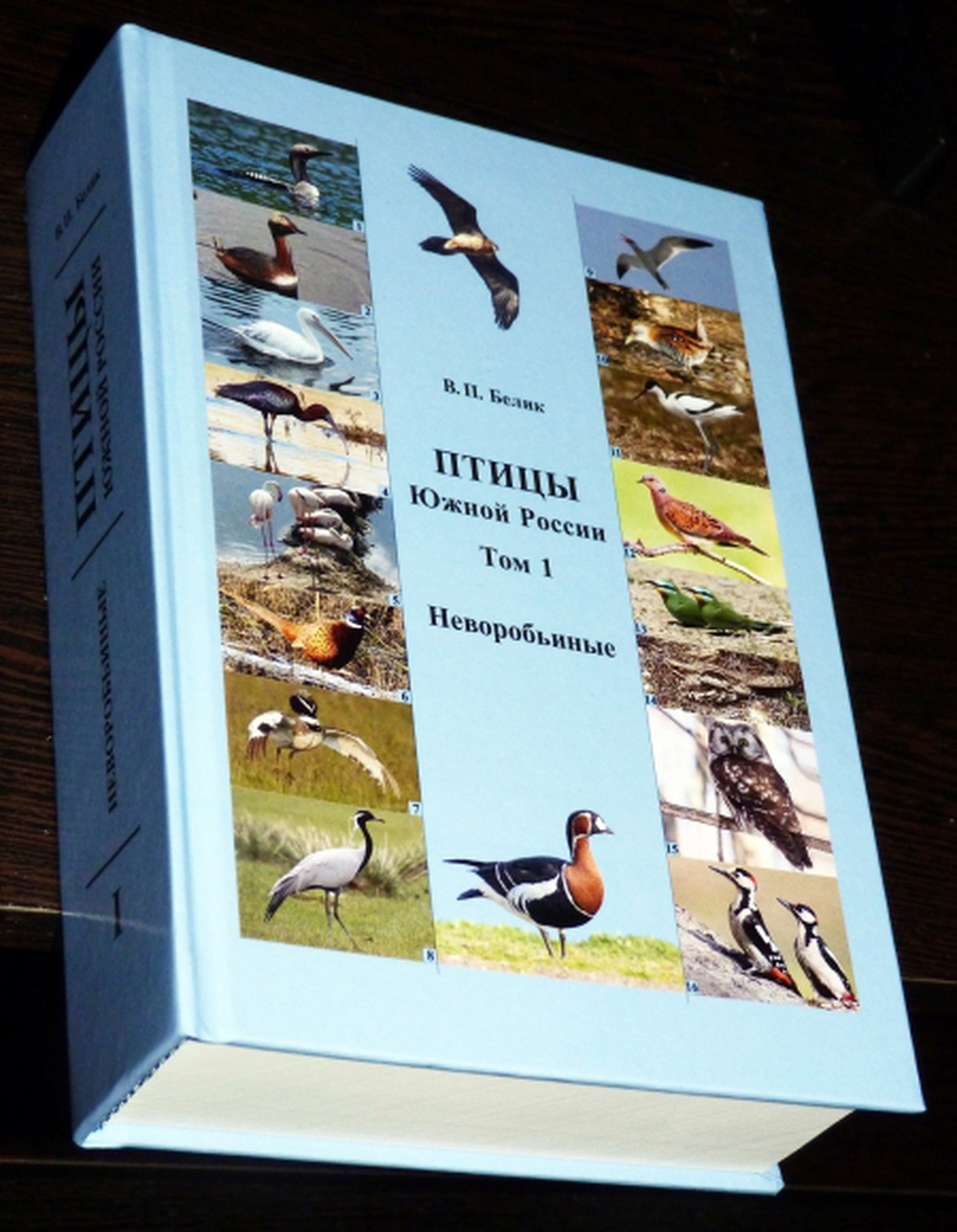 V. P. Belik. Birds of Southern Russia. V. 1
Congratulations to Viktor Pavlovich Belik on the release of a new monograph!
The first volume of the monograph "Birds of Southern Russia: in 2 volumes: Materials for the inventory" of the famous Russian ornithologist, Doctor of Biological Sciences, Professor of the Department of Zoology of SFedU, member of the Central Council of the Russian Bird Conservation Union Viktor Pavlovich Belik has been published.
Belik V. P. Birds of South Russia: Materials for the cadastre. Volume 1: Non-Passerines. 2021. 812 p.
Based on the analysis of our own and available published data, the book provides cadastral information about the nature of stay and zoogeographic relationships, about taxonomy, dynamics of ranges and numbers, as well as about the state of nesting populations, about habitats and conservation status of 252 species from 20 orders of non-passerine birds that were noted or living in the North Caucasus, Kalmykia, Astrakhan, Volgograd and Rostov regions.
Basic information about the doubtful registrations of some taxa and about the species found in adjacent territories, which can also be found in southern Russia, are also reported.
The species overview precedes an essay on the history of ornithological research in southern Russia, a brief description of the natural conditions of this region that determine the distribution of birds, as well as a list of all species of non-passerine birds of the fauna of Southern Russia, indicating the nature of their stay and distribution across all subjects of the administrative-territorial division of the Southern and North -Caucasian Federal Districts, with the exception of the Republic of Crimea.
The book is intended for ornithologists, zoologists and biogeographers, teachers and ethnographers, forestry and hunting workers, environmentalists, all nature and bird lovers.
You can download the book here.
Source: Russian Bird Conservation Union: http://www.rbcu.ru/news/36958/
Leave a
Comment
In order to leave a comment, you need to log in!