Russian Ornithological Journal, author index 1992–2021

Авторский указатель статей в Русском орнитологическом журнале (1992–2021)
Author's index of the Russian Ornithological Journal (1992-2021). The index is located in the cloud storage and is updated every time after the next issue of the magazine is published.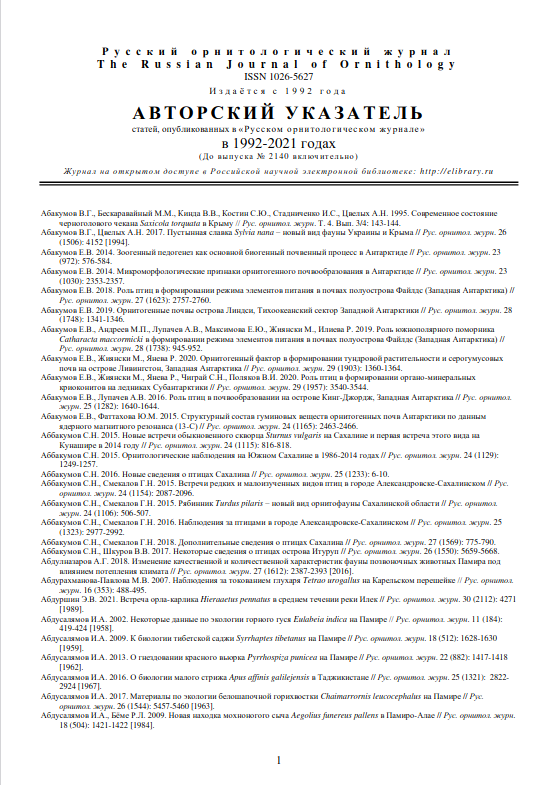 ---
Source: Facebook publication.
---
Submitted by Michael Romanov
Modified: Dec. 16, 2021, 9:42 p.m.
---
There is no comments yet.
In order to leave a comment, you need to log in!