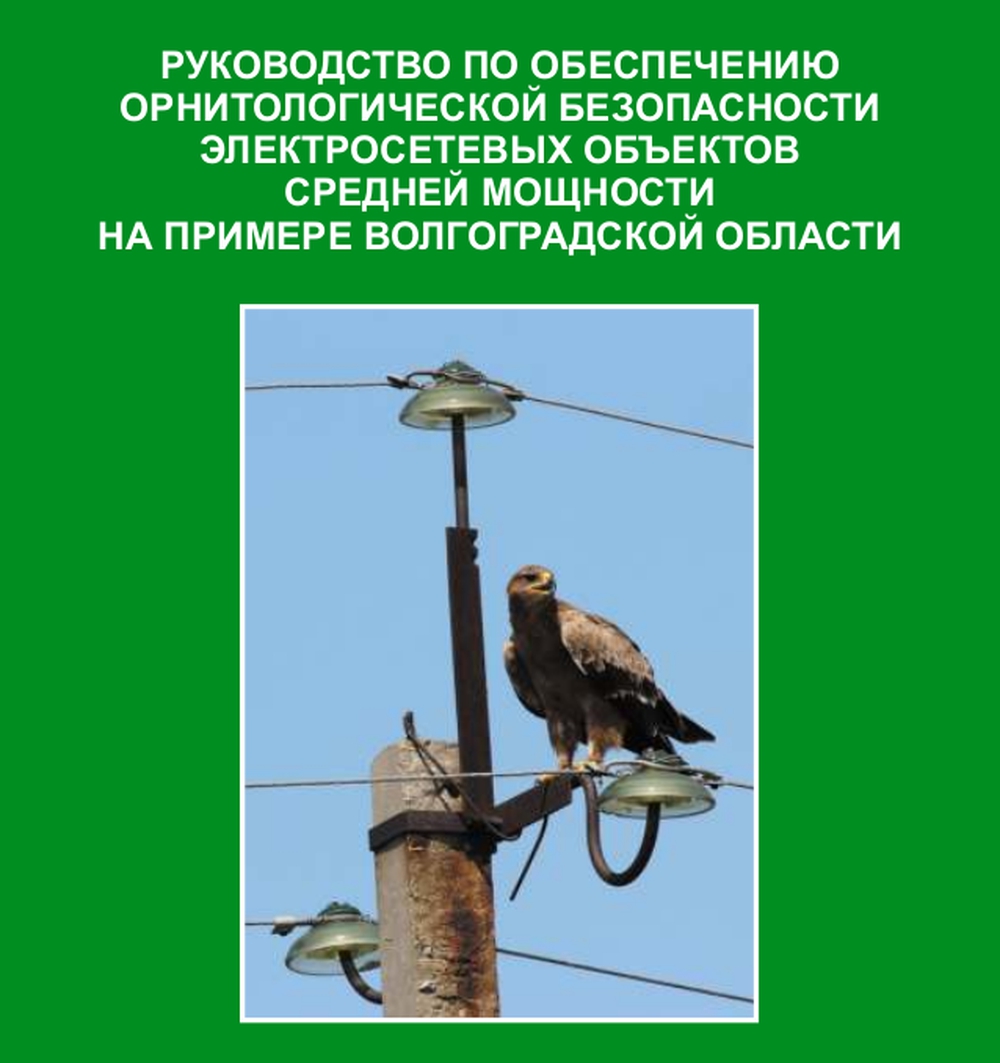 Manual for the protection of birds on power lines
Saltykov A. V., Gugueva E. V. Guidelines for ensuring ornithological safety of medium-sized power grid facilities on the example of the Volgograd region (methodological guide). Volgograd, 2017. - 76 p. ISBN 978-5-906075-19-2 (in Russian)
​The manual, using the example of the Volgograd region, sets out methodological recommendations for preventing the death of birds from electric current on overhead power lines of medium power (6-10 kV overhead lines) and their associated electrical installations (switchgears and transformer substations). The issues of legal, ecological-geographical, technical and economic substantiation of the strategy and interdepartmental regional plan for ensuring the ornithological safety of the power grid environment of the region are considered.
Priority attention is paid to the protection of power lines-vulnerable birds belonging to rare and endangered species listed in the Red Book of the Russian Federation and the Red Book of the Volgograd Region.

Download the manual (PDF, 6.1MB)
See more documents, news and publications on the topic "Birds and powel lines" on the Russian Bird Conservation Union website.
Leave a
Comment
In order to leave a comment, you need to log in!