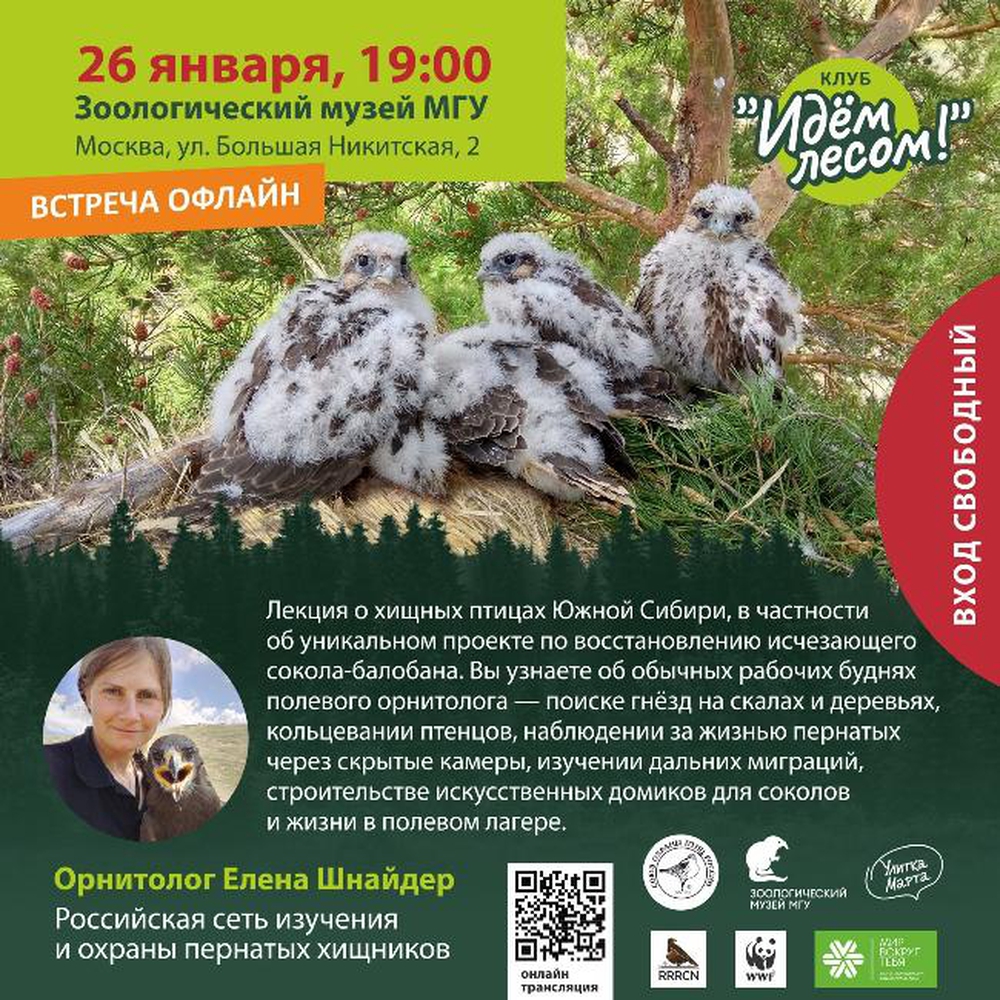 Lection on the South Siberian raptors
Elena Shnaider, PhD, ornithologist and traveller, chairman of the Novosibirsk branch of the Russian Bird Conservation Union, author of the Expedition Pictures telegram channel, and representative of the Russian network for the study and protection of raptors.
Elena will talk about the birds of prey of Southern Siberia, in particular, about a unique project to restore the endangered saker falcon. You will learn about the usual working days of a field ornithologist - searching for nests on rocks and trees, ringing chicks, observing the life of birds through hidden cameras, studying long-distance migrations, building artificial houses for falcons and life in a field camp.
Organizers of the meeting: club "Going through the forest!" under the Union for the Conservation of Birds, the Zoological Museum of Moscow State University, the Snail Marta project.
It is also planned to broadcast live on the telegram channel of the project "Going through the forest!", As well as in the group of the Union for the Protection of Birds in VK, provided the Internet is stable, or we will post it on VK in the recording.
Venue: Zoological Museum of Moscow State University
Moscow, st. Bolshaya Nikitskaya, 2,
bio-lecture room on the 2nd floor.
Start at 19:00 Moscow time
FREE ADMISSION!
---
Source: Russian Society for the Preservation and Study of Birds
Leave a
Comment
In order to leave a comment, you need to log in!