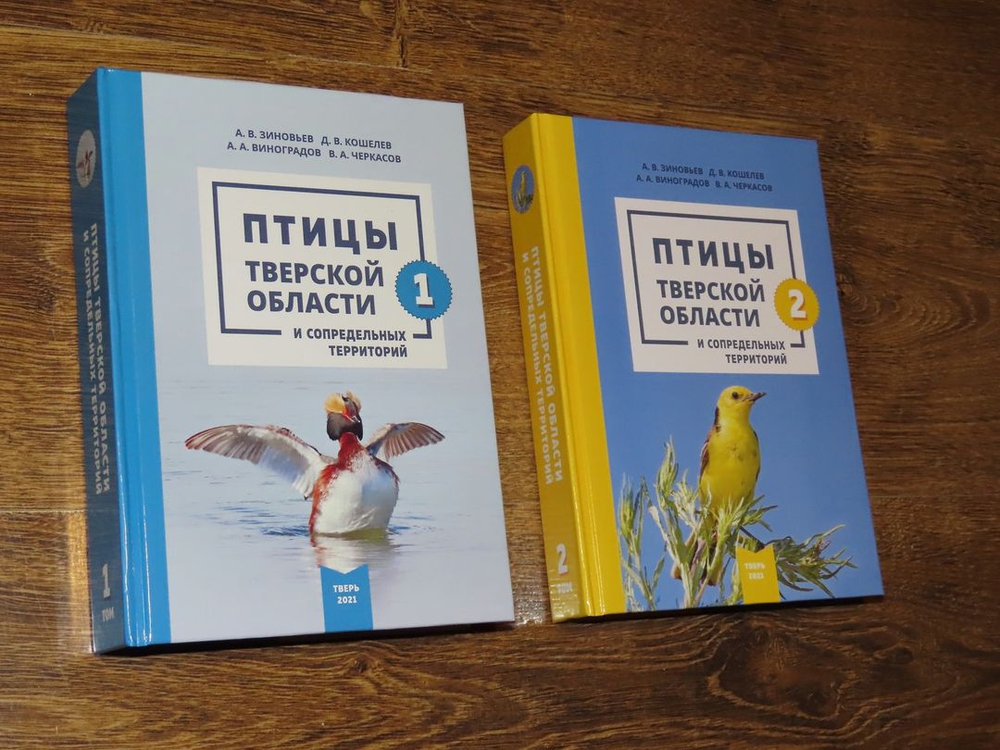 Two-volume book on the birds of Tver Region
Birds of the Tver region and adjacent territories
A two-volume report on the birds of the Tver region has been published: A.V. Zinoviev, D.V. Koshelev, A.A. Vinogradov, V.A. Cherkasov "Birds of the Tver region and adjacent areas". Congratulations to colleagues!!!
The publication summarizes information on 386 bird species recorded on the territory of our and adjacent regions, contained in more than 550 literary sources, provides the original data of the authors themselves and other observers.
The presentation of the book will take place on November 8, 16:00 to 17:00 at the address: Tver, st. Sovetskaya, 58 (Boiling point of Tver State University of Tver), hall Tver 2035.
I would like to draw your attention to the fact that those wishing to attend the presentation need to register on the LeaderID website, which can be done when applying for participation on the event page (see the link below).
https://leader-id.ru/events/240958.
---
Source: Russian Bird Conservation Union.
Leave a
Comment
In order to leave a comment, you need to log in!