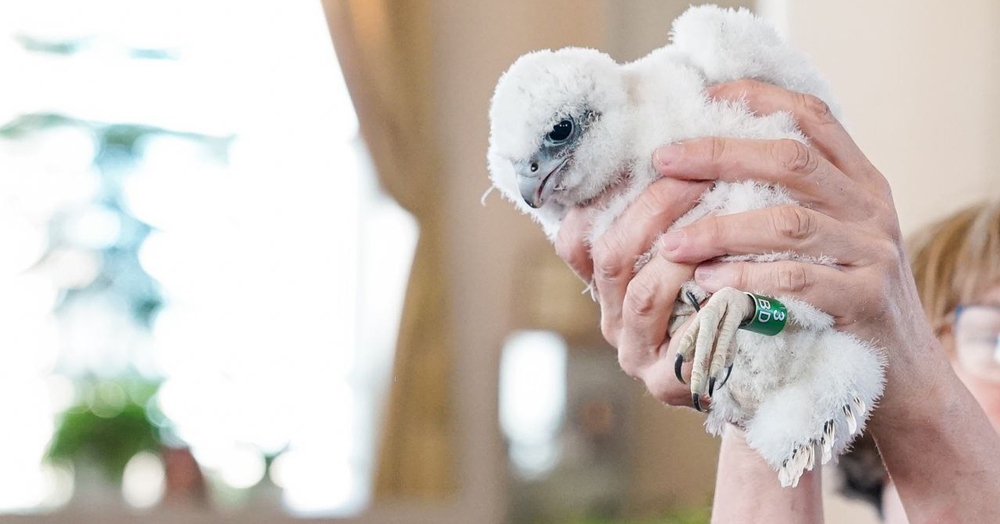 Peregrine falcon reproduction on the building of Moscow State University
​Peregrine falcons have lived in the Moscow region since pre-Petrine times. Birds nested in Moscow on tall trees, and later on high-rise buildings. But in the Soviet years, by the beginning of the 1970s, peregrine falcons actually disappeared and are now listed in the Red Book of Moscow.
Only in the late 1990s, the Ministry of Natural Resources, in cooperation with Moscow State University, launched a program to return these birds to the Moscow sky. Then, peregrine Falco peregrinus chicks from a German nursery were brought to Russia, so that some of them would later be introduced, that is, resettled in Moscow and allowed to breed. The area near Moscow State University was chosen because, according to scientists, there is good ecology, a favorable wind rose, there are river valleys nearby and a large population of birds that predatory peregrine falcons can eat.
Chicks were released from the roof of one of the Moscow State University buildings several times, and in 2005 a nest appeared in a specially equipped niche on the thirtieth floor of a high-rise building. Scientists have stated that the male from the peregrine falcon pair is ringed (that is, he was released as part of the reintroduction program), and the female is without a ring.
True, the couple did not start breeding soon — scientists noticed the first offspring in the nest only in 2017 (before that, however, some signs of reproduction were noted, but there were no eggs in the nest). And now the university has announced another replenishment — three chicks were born, which were ringed by the rector of Moscow State University Viktor Sadovnichy and the head of the Ministry of Education and Science Valery Falkov.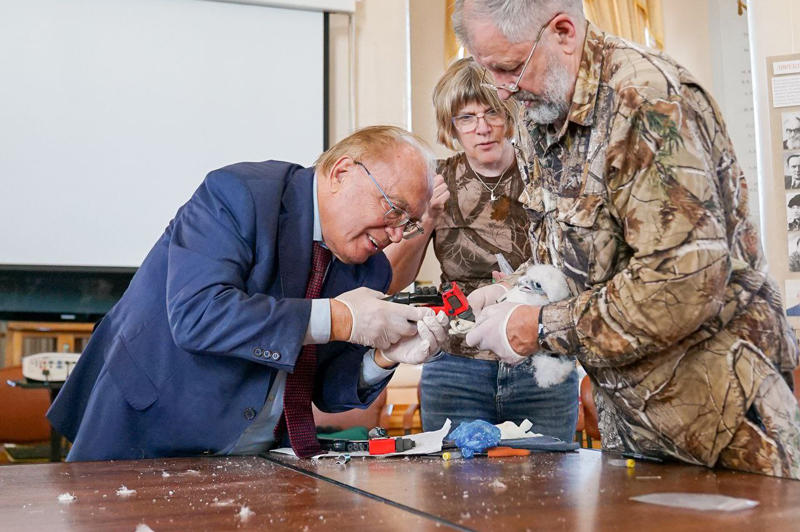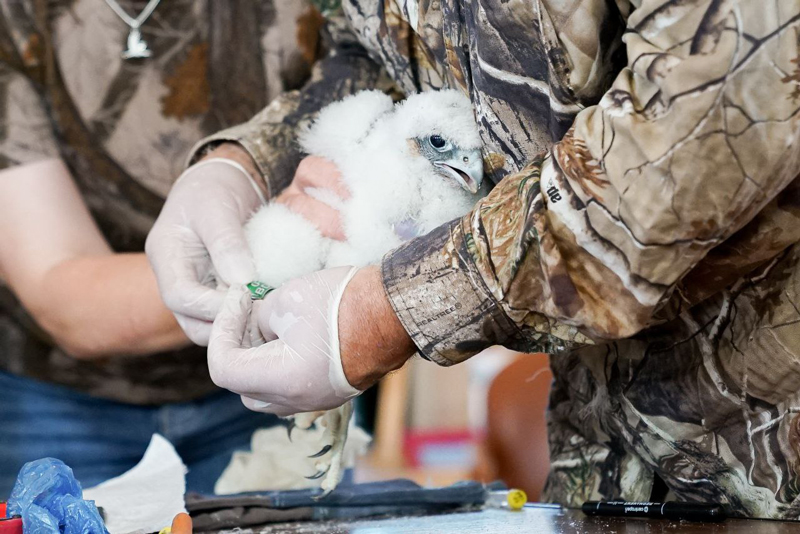 Separately, it is interesting that the male is very adult — he is 23 or 24 years old, judging by the number of the ring on the paw. At the university, the peregrine falcon is called an old-timer. According to scientists, this is a record age for a falcon living in a metropolis.
---
Source: Moskvich magazine.
See also the article «We have replenishment» on the MSU website.
Leave a
Comment
In order to leave a comment, you need to log in!