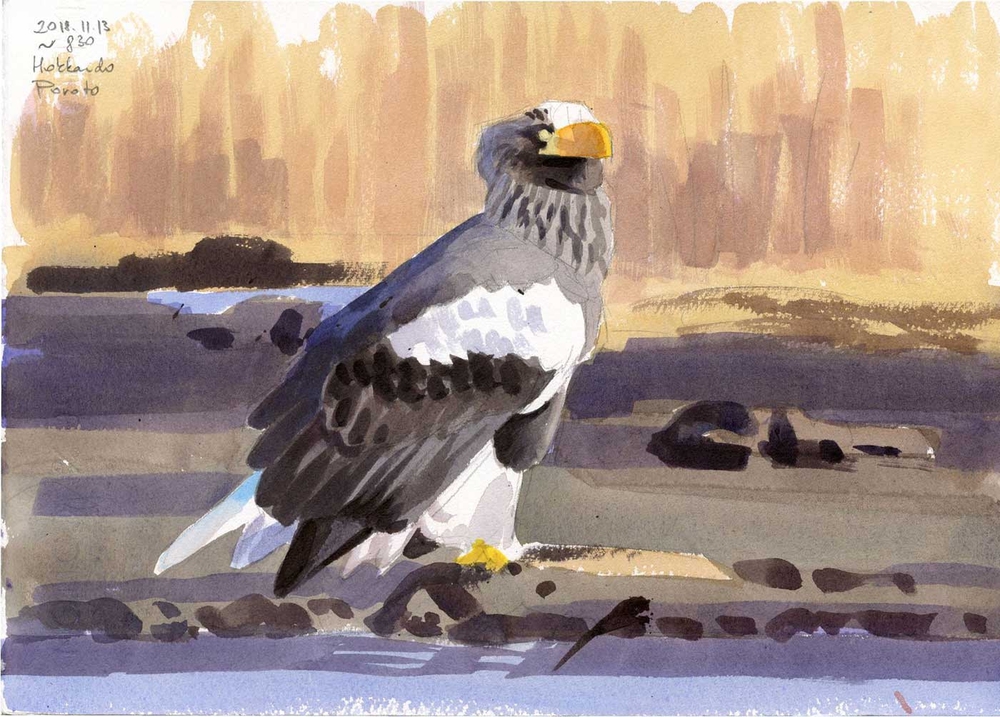 Szabolcs Kókay, a nature painter
Szabolcs Kókay is an illustrator, wildlife artist and nature painter.
He was born in 1976, in Budapest, Hungary. He has drawn all his life and became interested in nature as a small child. He began drawing animals more seriously only at the age of twenty. Between 1996 and 2001, he worked in nature conservation, first in BirdLife Hungary, then on the Washington Convention (CITES). In 2001, he became a full-time wildlife artist and illustrator. He has no formal art training. He worked with acrylics in the early years, but around 2005 he changed to watercolours, gouache and oils. He uses watercolours for looser styled paintings, for field studies and combined with gouache for illustration work. His bigger, more detailed, paintings are done in oils. He regularly works in the field to have first-hand references. He regularly takes part in international exhibitions and competition. He has been an exhibitor at the Society of Wildlife Artists' annual exhibition in London, and at the Birds in Art exhibition of the Leigh Yawkey Woodson Art Museum.
Here is what Szabolcs writes about himself.
I was born in Hungary in 1976, and have been interested in nature, especially birds, since my childhood. Although I have been drawing for as long as I can remember, it was only later on in my life, around the age of 20, when these two interests merged. Watching and sketching nature now go hand in hand, I cannot imagine doing one without the other.

After finishing my education I began working in nature conservation, initially for BirdLife Hungary, and later at the Ministry for the Environment, working on the Washington Convention for Endangered Species (CITES). This work enabled me to get a much better insight into the nature conservation of my native country, in addition to widening my reputation as a young illustrator. With increasing amounts of time being taken up by commissioned work, it became difficult to juggle both careers, so in 2001 I took the plunge and opted to work full time as an artist and illustrator.
I have experimented with various painting mediums, and worked solely in acrylic for several years. In 2005 I have stopped using this medium, except for larger mural work and plein-air paintings, now preferring to use mainly watercolour, with a little body colour (gouache) for my illustration works. My larger gallery paintings are almost exclusively painted in oils on canvasboard. My favourite medium remains watercolour, which is something I plan to devote most of my attention to in the future.

Over the years, my technique when approaching painting wildlife has radically changed, as I used to work solely from photographs. I feel that the revolution in digital photography and the invention of digiscoping attributed much to this approach, making me quite lazy. I now feel lucky to have realised over time the importance of working directly from life, and in recent years I have tried to spend as much time in the field as possible, sketching directly from life. I use watercolours in the field, making loose sketches and studies. My current painting style in the studio remains quite detailed and realistic, as in addition to the sketches I make, I still take reference photos.

My enthusiasm for birding and travel has taken me to other parts of Europe, including Spain and Scandinavia, and also further afield to Morocco, China, India, Trinidad, Australia, Papua New Guinea, West Papua, Uganda, Hokkaido. You can read more about these in the study trips section.
Szabolcs combines the talent of an artist with a scientific approach to depicting birds: he observes them a lot in nature and makes sketches from nature. Thanks to this, he collaborates as an illustrator with natural science magazines such as British Birds, and even makes drawings for guides.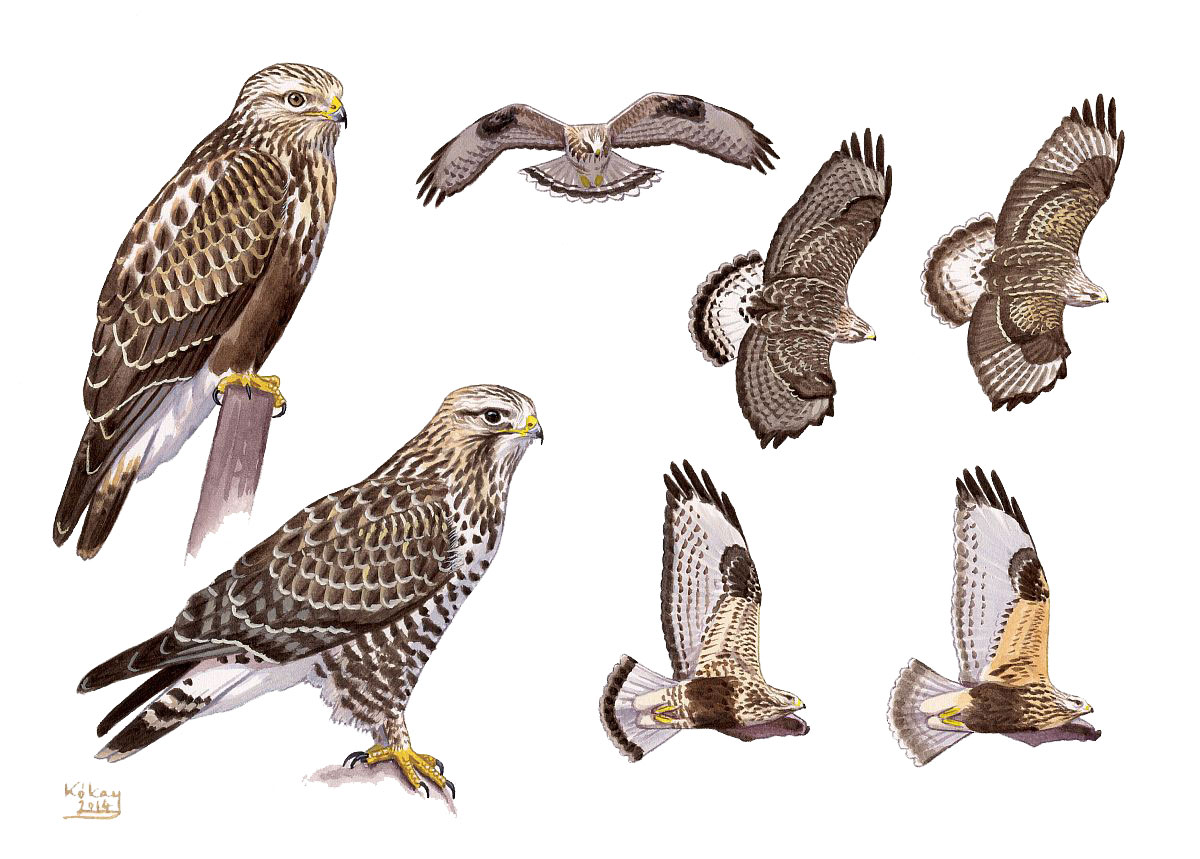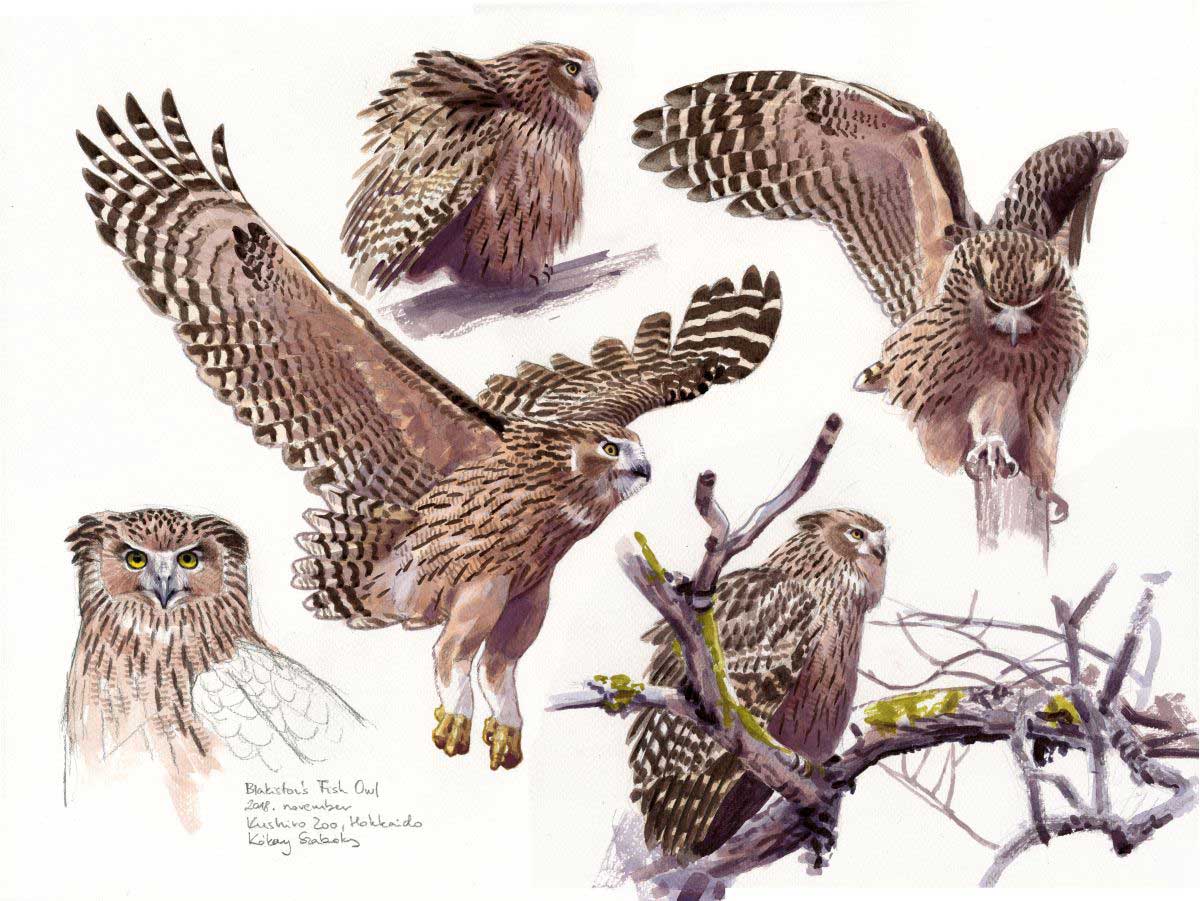 Дополнительные материалы
The artist's website: kokay.hu
Owls pictures made by Szabolcs Kokay: https://www.owlpages.com/owls/articles.php?a=29.
Leave a
Comment
In order to leave a comment, you need to log in!