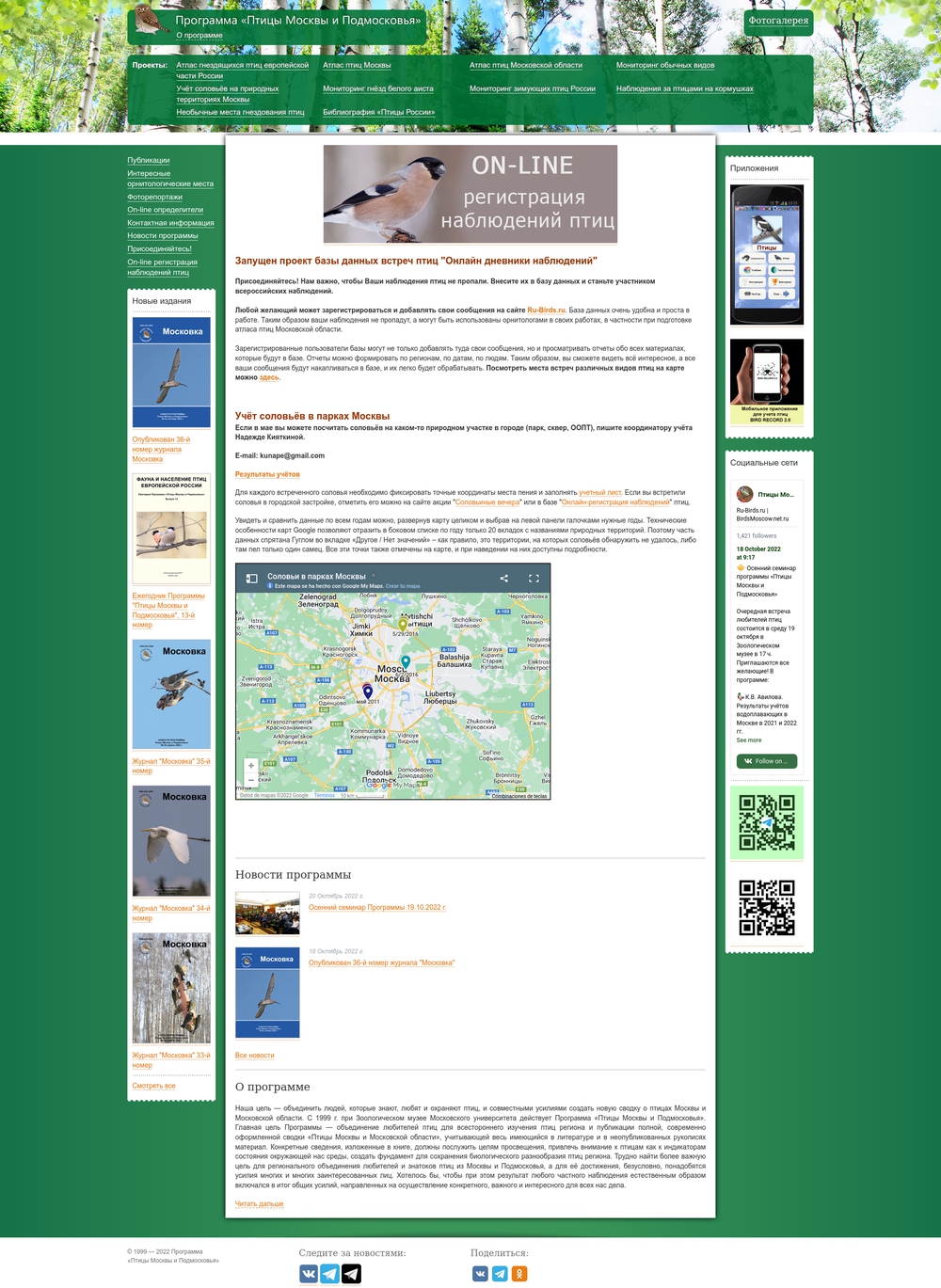 New website for the program "Birds of Moscow and Moscow Region"
New website for the program "Birds of Moscow and Moscow Region"
The program "Birds of Moscow and Moscow Region" has a new website. We recommend adding to "favourites" on your computer: http://www.birdsmoscow.net.ru.
The design of the site is similar to the previous one, and those who are used to using it will easily recognize it. There are still some projects not completed on the site, but pages related to the atlas near Moscow are working, including lists of species for the surveyed squares. There is a pdf of all publications and much more. The site will be gradually improved.
Many thanks to Ilya Ukolov, thanks to whom the new site has been launched!
---
Source: Russian Society for the Preservation and Study of Birds
Leave a
Comment
In order to leave a comment, you need to log in!