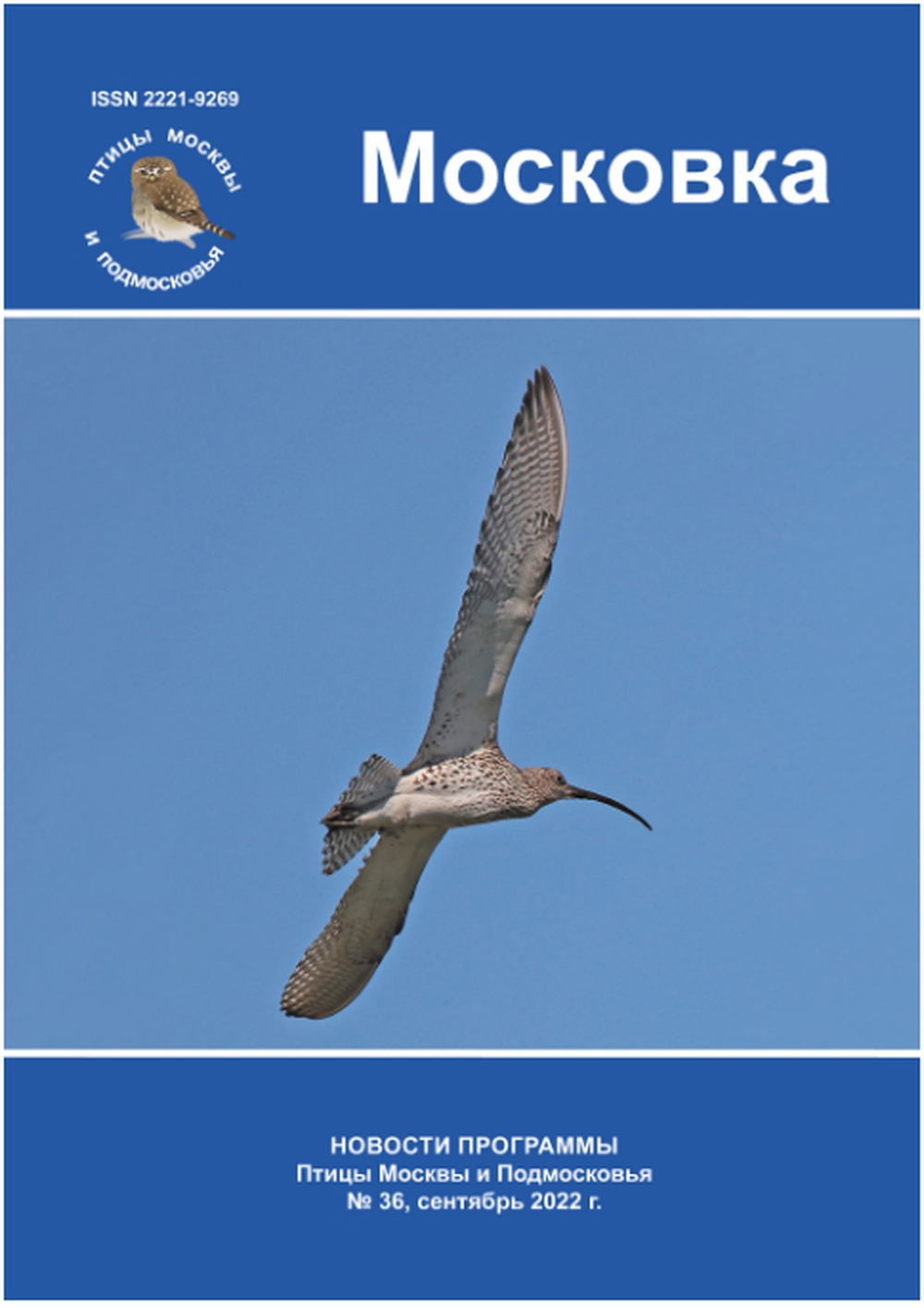 "Moskovka" journal, volume 36
"Moskovka" journal, volume 36
A new, 36th issue of the "Moskovka" journal has been released.
The issue is unusually rich and voluminous - 72 pages in A4 format, which is a record.
Content
News and prospects of the program. M.V. Kalyakin.
Waterfowl censuses
Species composition and abundance of waterfowl in Moscow in the summer of 2021 and 2022. K.V. Avilova
Results of the count of waterfowl and near-water birds wintering on the Moscow and Oka rivers in the capital and Moscow region in the 2021/2022 season. V.A. Zubakin and others.
Results of monitoring white stork nests in the Moscow Region in 2022. K.Yu. Shamina
The arrival of birds in the spring of 2022. H. Groot Kurkamp
Brief messages
The first sighting of the Little Egret in the Moscow region. M.A. Shvedko
The first case of the Mandarin Duck nesting in Moscow. A.A. Lapin
Hunting a young Osprey in the Lotoshinsky fish farm. V.P. Avdeev
Finding a brood of Merlin in the Lotoshinsky fish farm, Moscow Region. V.P. Avdeev
Local population of the ringed Turtle Dove in New Moscow, Novo-Spasskoye settlement. A.N. Balaev
The second successful nesting of the Ural Owl in Moscow in 2022. V.P. Avdeev
About the nesting of two pairs of the Middle Spotted Woodpecker in the oak forest of the Butovsky polygon in 2022. V.B. Artamonov, S.A. Sukhorukov
About the nesting of the Little Flycatcher in the forest park of the Butovsky Polygon in 2022. V.B. Artamonov, S.A. Sukhorukov
Finding a nest of a Goldfinch in Moscow in a residential area of ​​​​the Otradnoye district. V.P. Avdeev, A.A. Bugrov
Birds of the Bitsevsky forest. M.V. Kalyakin and others.
Interesting meetings. H. Groot Kurkamp (comp.)
There will be no printed version yet.
You can download the 36th issue of Moskovka on the Program website or here: Download (pdf, 13.79 MB)
---
Leave a
Comment
In order to leave a comment, you need to log in!