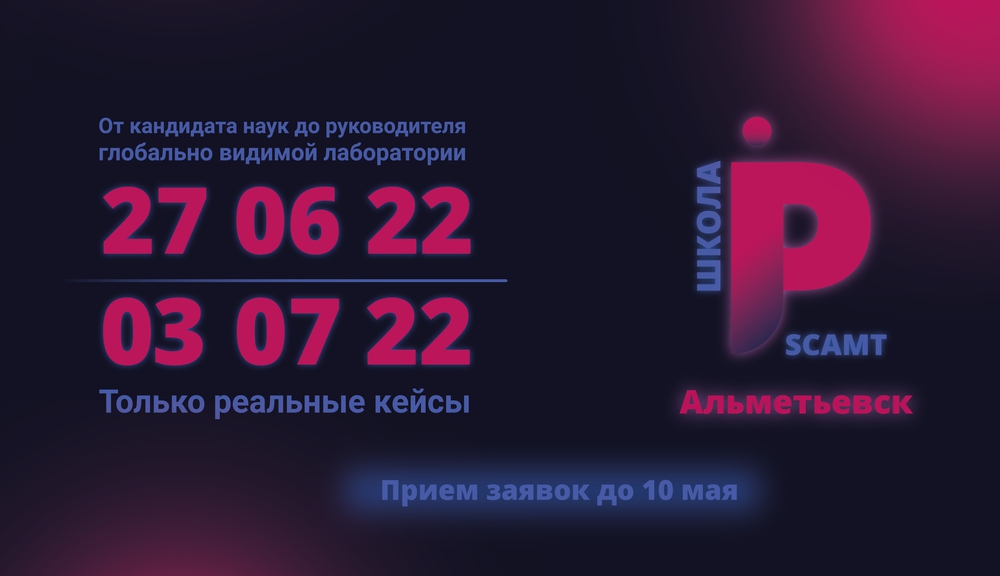 A school for young scientists "Principal Investigator" will be held in Almetyevsk
ITMO University invites you to take part in PI School
In one week, participants will learn about the stages of organizing a successful research group in Russia and develop a roadmap for building their own laboratory.
The PI school is an opportunity to learn how to get from point A of a "young Ph.D." to point B of a "Principal Investigator". PI is not just a scientist or head of a laboratory, it is a scientific director of a new formation, able to find and implement projects at the most advanced edge of science (frontier).
The best graduates of the School will have the opportunity to participate in the competition for the opening and support of their own laboratory in the new world-class Biotech Center.
Only real cases and tools on 4 tracks: Science, Industry, Education and Administration.
The PI school is suitable for post-2016 post-2016 PhD students in the natural sciences and undergraduate graduate students.
For the contestants who have passed the selection, participation in the PI School is free, accommodation is provided for those from other cities.
The school will be held on the basis of the Corporate University of Tatneft in Almetyevsk.
To participate in the School, you need to fill out an application on the website, attach a resume and a motivation letter or a video application in Russian to the application.
Application Deadline — May 10, 2022.
---
Event site: https://scamt.ifmo.ru/schoolpi/
News source: A. N. Severtsov Institute of Ecology and Evolution
Leave a
Comment
In order to leave a comment, you need to log in!